Hi,
I am able to run Tutorial 1 of VF. However it fails I changed the preconfigured todo.all file with a new collections.txt file.
It looks in this page, the pre-configured todo list (tools/templates/todo.all) contains 1123 ligands to be screened.
https://docs.virtual-flow.org/tutorials/-LdE94b2AVfBFT72zK-v/vfvs-tutorial-1/starting-the-workflow
However when I donwload new collections.txt file and run this:
cp collections.txt VFVS_GK/tools/templates/todo.all
mv tranches.sh VFVS_GK/input-files/ligand-library/
and re-start the VF, it starts screening but it does not start running even a single lignad. Attached is my screenshot from monitoring: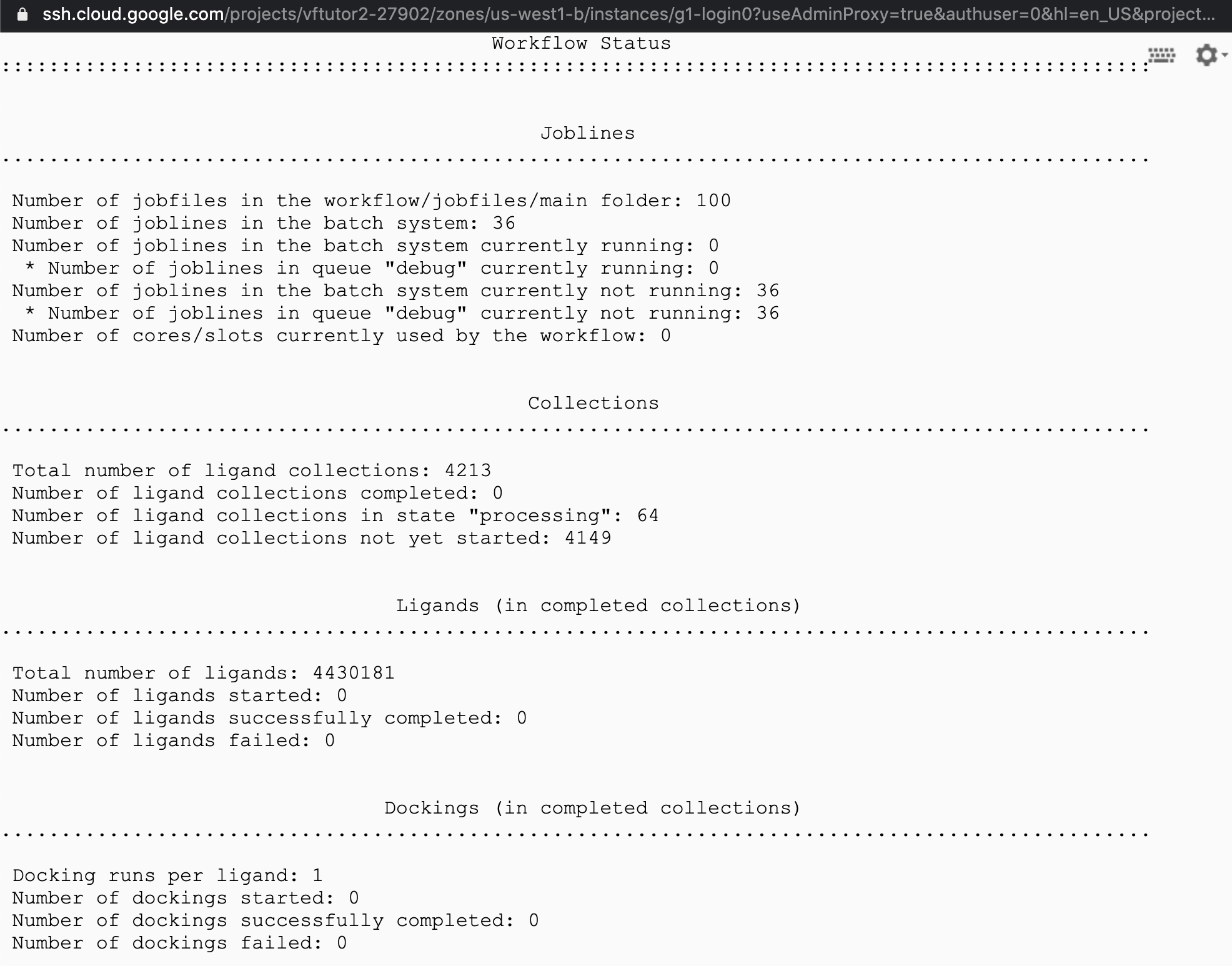 Tutorial 2 also does the same thing and I think for the same reason.
It looks like a bug or something to do with updates but not sure.
Can you guide me with this?
thanks